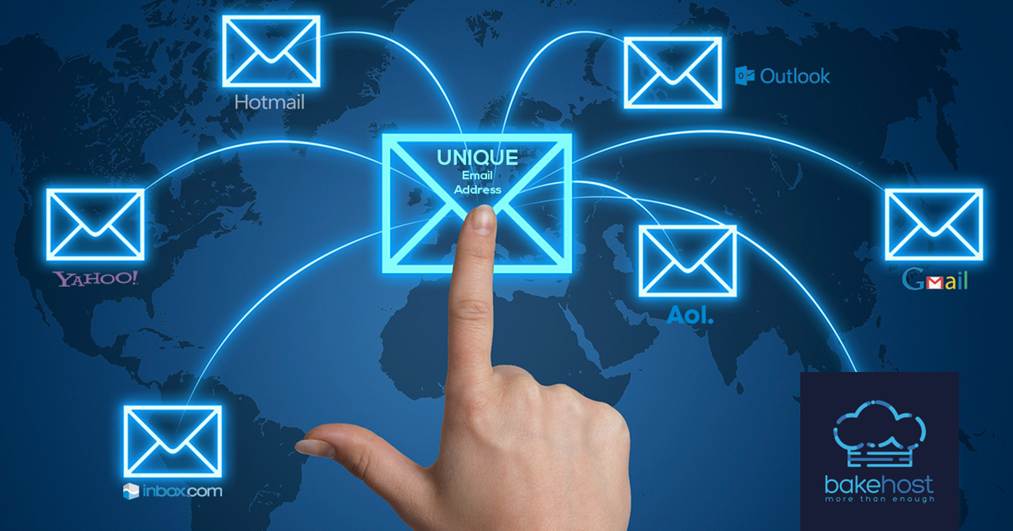 Reasons Why Your Business Needs a Unique Email Address
The emails you send to your customers or prospects should bear all the hallmarks of your business. It's one of the key devices that you can use to convey your inimitable brand characteristics to the world.
But what if you are sending your emails through common email services such as Gmail, Yahoo or Hotmail? We can surely say that It's the ridiculous business move you ever make in your business strategy.
If you still don't have your own company email, read on to discover the benefits you're missing just because the lack of initiative on your part to make a simple change.
Building a Professional Image
Billions of emails are being sent and received today. And it's very difficult to get noticed by the audience whom you want to influence. You have to deploy all your strategies to attract your targets.
If you can't even get the basics like your business email right, know that you're digging the grave of your business. A branded email gives a professional appearance of your business in the public. It can stand for the image and reputation you want to build. And above all, it will be memorable and identical to your brand name.
When your email address shows yourname/service@yourbusinees.com, your recipient will get a better impression of your business. You won't get this result when you send your marketing emails via common email platforms.
No matter what the size or scope of your business, you can't make any headways in your marketing without a unique email ID. If you don't have it, your brand value and image will be in great trouble. So get an email Id for your business today itself.
Improving Credibility
How does having a distinct email address increase your company's credibility?
Let's say you are sending your invoices and other documents from your Gmail account. What reaction would it create about your business in the mind of the recipient? Apparently, he/she will reject your mail out of hand.
Having your own business email provide high credibility both in the corporate circle and online communications. When you send your emails from general email services, the odds are that your emails will be rejected, especially when you are sending them for any promotional purposes. You'll also miss out on the security, flexibility, and control that you would get with a custom mail.
When you choose any hosting package from BakeHost.com, you'll get unlimited email accounts with it. You can customize them at your convenience without worrying about the potential threats you might encounter along the way. Just as our reliable hosting and domain services, you can trust the email services we offer. Here are a few features of our email services:
Protection from viruses and spam filtration: It makes sure that you don't get unwanted or inappropriate spam mail in your inbox.
Totally free: There is no extra cost from unlimited emails provided by BakeHost. They are available with all our hosting packages.
Allowing Unlimited Aliases: We let you set up email aliases for various departments and functions such as support@yourbusinessname.com or info@yourbusinessname.com. You can then direct all these to one inbox to prioritize and respond appropriately.
Online storage: You will get unlimited storage for storing your email data within our hosting options.
Great convenience: You can send and receive a multitude of emails at a time from different systems without any hassle. Our email service also provides easy setup convenience on smartphones and other mobile devices.
Improved Results
A business email address reduces the chances of emails being filtered in the spam folders. When you open your spam, you will notice that most of the emails there come from yahoo.com and gmail.com accounts. Having an email that contains your company's domain makes it more recognizable.
Facilitate Better Marketing and Effective Communication
If you are using the services of general email services, it's as if you are promoting their business at the cost of yours. Having your special email address is essential to maintain your professional image while marketing your products or services.
Besides, with a branded email address, people can easily recognize you and decide within seconds if they want to open it and engage with you. It is also easier for people to find your email and contact you.
Conclusion
If you don't have a unique company email address, you are undoubtedly missing many advantages as well as the brand value that your rival enjoys.
You can't give excuses for not choosing an email account when it's available for free. We, as the leading hosting, domain and SSL certification provider in the GCC, offer unlimited email accounts and infinite data storage capacity for free with each of our hosting packages.
Have any question about our email services? Please get in touch with us or post your comments below.